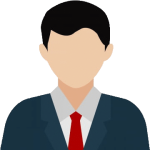 I would like to extend my heartfelt thanks for the kindness and care Momma Rita received while she was a resident of Sierra Oaks. You ALL provided a safe and loving environment for her final years and for that my family is grateful. For any remaining monies left from this check, please share some sort of thank you to all staff on all shifts. Maybe a pizza party or something of the sort! I hope that you all know what a positive environment you provided during uncertain times during our loved one's difficult days and peace in her final hours. Your facility and staff gave us peace of mind while we were unable to be with Momma. Thank you!
Resident Family Member 2022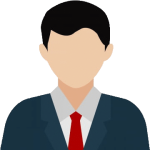 My mom moved into Oakdale Heights/Sierra Oaks, and she's been there two weeks. She just started with dementia, so she's at a pretty low level and she's pretty independent and mobile. It's a very friendly community with very attentive staff. There's always somebody available to talk to if anything comes up. I've worked mostly with Amber, Lacey, and Debbie, and they've all been great. And then they have a maintenance guy there that helps you move stuff in, and his name is Kirk. And they're just all great and friendly. She got to sit out in the sun yesterday, and a few of them were out in the sun and trying to enjoy that. She's had a really enjoyable day. The dining area looks good, and the food is really good. They have three chefs, but all the food's been really good. She has a typical apartment. She's doing a shared apartment with somebody else, and they have two bedrooms, a living room, and a little kitchenette with a refrigerator and microwave. They always have something going on. Once a week they go on a scenic drive in their little bus. They have an available bus and every Tuesday, the seniors, if they want to, can go for a drive. They took them out to the lake the other day just to get out and about and go around. They'll take them to doctor's appointments for you if the family can't make it to pick them up and take them, which is a nice amenity. We've used that once. They have bingo and crosswords, and they have a common area with a TV. What I liked about it is you could bring your own furniture into the apartment. That way your family member feels more at home with her own stuff. They've just been so great for us. It's just a relief to know that she's safe because we can't be with her 24 hours a day. She does have a little bit of a memory problem, and so we just feel safer with her there. It's a little bit of an older facility, but I think they're now in the process of upgrading it, so I can't wait to see when they're done.
Resident Family Member 2/7/22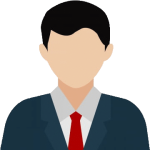 We just want you to know how grateful we are that you all took such good care of our "Mimi" Billie Collins. Thank you for caring for her and being so nice to us when we visited.
Resident Family Members 2022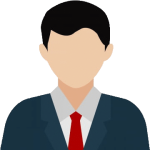 There are no words that can possibly begin to express my appreciation for all you do for my brother, Mike, and for your kindness in helping care for him. God Bless you.
Resident Family Member 2021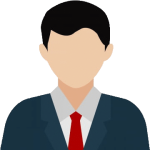 The grounds at Sierra Oaks Assisted Living and Memory Care were very beautiful. They had a putting green for the residents. They supply putters and balls, and they can go out there and putt. There's a creek that flows through there and a lot of trees and grass to stroll around. The staff was good. The menu looked great, but we didn't eat there. It's an excellent location.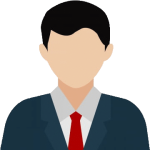 As a home health nurse, I thoroughly enjoy seeing the residents at Sierra Oaks & Oakdale Heights. The staff treats everyone with friendliness, respect, and are very professional to work with; all while providing a home-like environments. Paying strong attention to individual needs and preferences. I greatly appreciate being a part of their team!
RN Healthy Living At Home 2018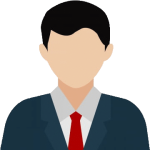 Dear Amber- On behalf of our residents here at Sundial, I want to thank you and your staff for hosting such a fun "Show & Shine" event! It was the easiest and most fun event of that nature we have ever been to! And thank you for the generous meal provided. You out-did yourselves!
Sundial Assisted Living Activity Director 2018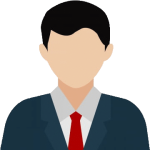 For all who so lovingly cared for my mother, Evelyn E., my deepest appreciation & thanks. She always was the dearest & sweetest of women. I am glad she spent many years with such kind company; it makes me love you all for loving her so well. May God bless each of you for your tender care of our mother.
Resident Family Member 2015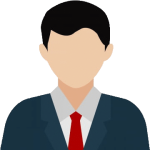 Willie's family would like to thank Sierra Oaks and its staff for the care you have given Willie over the past year. We could breathe easier knowing that he was being cared for by a group of caring individuals who had his best interests at heart. We will never forget all that you have done.
Resident Family Member 2017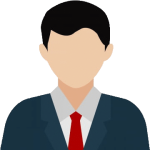 I would like to take this time take to thank you and your staff for the personal care and attention provided to (Dad) Perry during the past 15 months. Keeping him safe and happy has been the shared goal, so again thank you for doing your part.
Resident Family Member 2015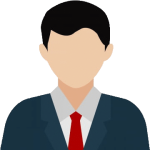 My mother has had outstanding help and kindness at Sierra Oaks. We can tell that she has grown close to some of you fine employees. We appreciate you more than you know.
Resident Family Member 2016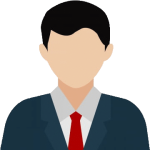 Thank you for the care all of you give to my brother Dan. Everyone is so loving and kind, and you all are appreciated! God Bless all of you.
Bill Sheppard "Wild Bill"
Resident Family Member 2021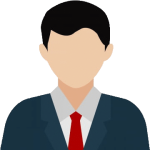 To all the staff at Sierra Oaks–Jen, Little Debbie, Star, Conner, Irina, Kris, Susan, Mindy, Amber, Rob, Erin, Michael, Kathy, Rackenzie, Kim, and apologies because I'm sure I've forgotten someone important! Thank you all for being so supportive during this most difficult time for our family. For four year you've watched over dad when we couldn't, ensuring he was healthy and safe in the face of the most difficult time of his life. While he begrudgingly transitioned through the loss of our mom, Shirley, his own independence and his slowly declining health, you all remained professional, caring, and empathic. We know the extenuating circumstances of the Carr fire and subsequent evacuation of you resident put extra strain and stress on all of you. In the face of wondering if your families were safe and your homes were still standing, you all continued to power through and care for dad and all of your residents just as you would your own family. We appreciate all you did in allowing us to stay put during the evacuation so dad could pass at home. I will never forget how wonderful it was the first time he said "I want to go home." And he meant home to Sierra Oaks. We will never forget how you all helped to make this difficult experience easier for us.
Ann & Mark Hornbeck, Collin & Laura Quesenberry
Resident Family Members 2018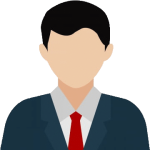 Dear Kris & Oakdale Heights & Sierra Oaks Staff- Words fail to express the gratitude and thankfulness both Jim and I have for the way you took care of not only my mother but all of the residents in your care during this horrific fire. All of you deserve a big "Thank You" and "accolades" the same as the First Responders, Fire Fighters, and the National Guard. We are deeply appreciative of the care and tenderness with which you have treated my mother in the years that she has been at Oakdale. She now seems to be very happy and content now. Thank you! Thank you!
Resident Family Members 2018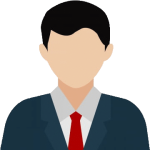 Kris, Amber, and Staff. We wanted to Thank you for the care and compassion you have gave our mother in her stay at Sierra Oaks. We appreciate all that you do.
Dwayne C., Sharon T., And Deborah B
Resident Family Members 2016